Raw Materials and semi-finished Goods
Commercial customers can also procure Obernkirchener Sandstein® in the form of raw and semi-finished goods. The beauty of our sandstone is therefore available to you and your customers at all times. Even at short notice, you can fulfil the project requests of your clients, for example for small stairways or a single windowsill. We are also happy to prepare ornamental stones for sculptures or shaped stones for monuments. Please contact us to arrange further details.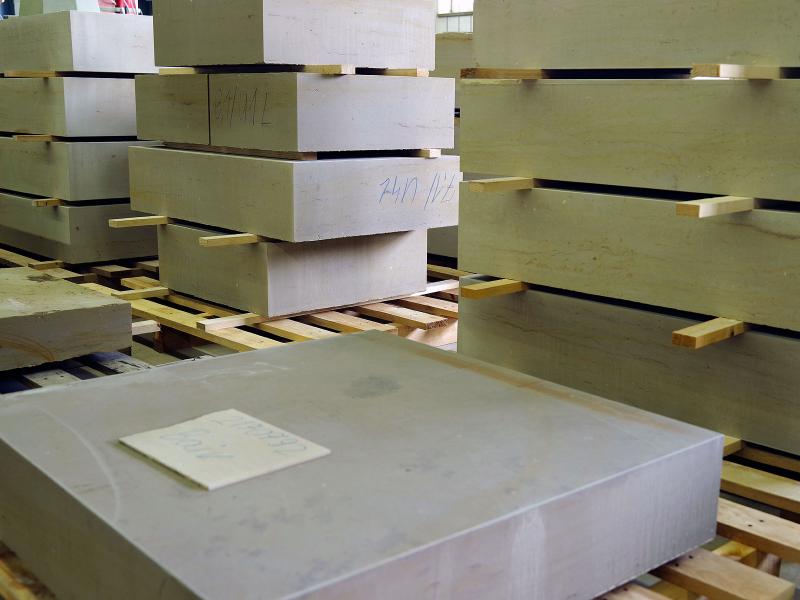 Cut stones
Cut stone refers to material which has had its visible surfaces processed either by machine or by hand.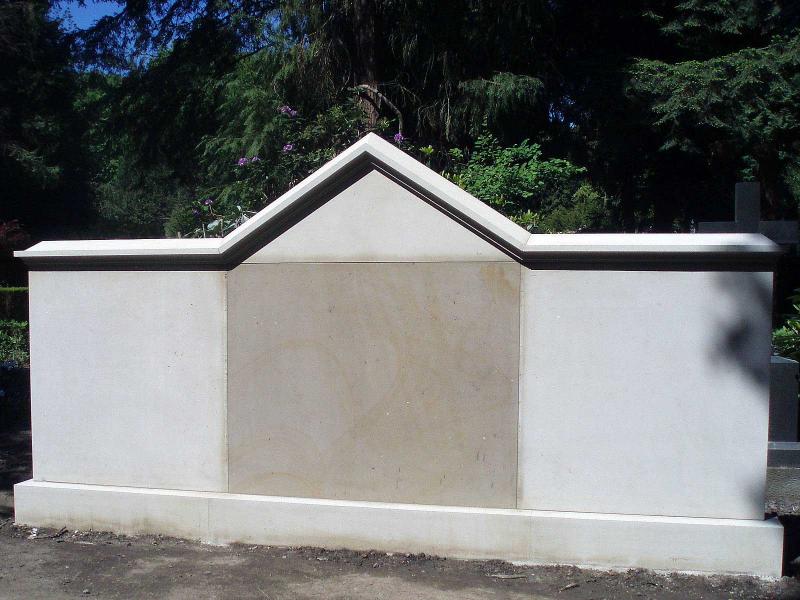 Grave stones
In ancient times, whole roads of tombs were constructed outside cities. There, tomb-stones were erected around a temple or a monument.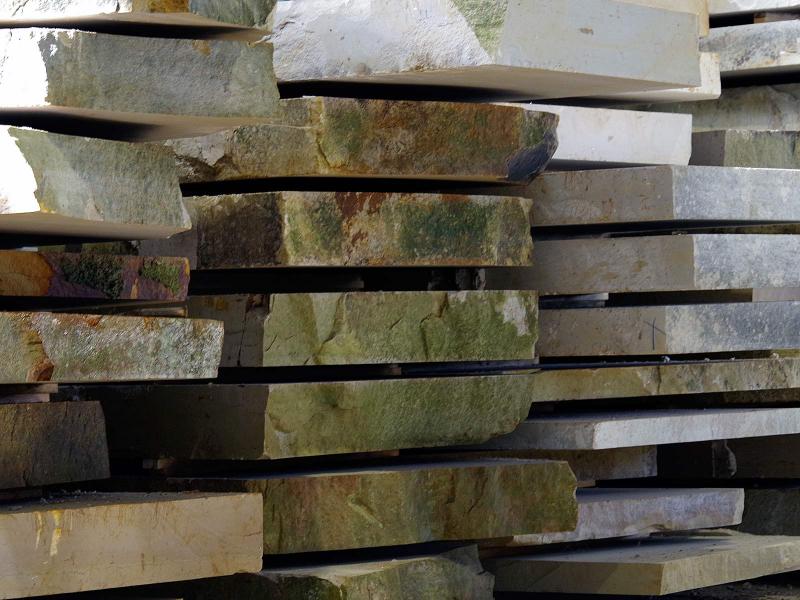 Untreated panels and blocks
We offer our commercial customers limited numbers of untreated panels and blocks on request. These can then be further processed at short notice. As not all strengths and colours are available in stock, we would ask that you allow sufficient time when placing your order.